A guide to government help for businesses
Find out what support is in place for businesses and the self-employed, including the Winter Economy Plan.
Getting back to work safely
As lockdown restrictions begin easing across the UK and businesses are being encouraged to re-open, there are many things you'll need to consider to get your business back up and running again safely.
The Big Conversation: Scotland
On September 16, Bank of Scotland hosted a virtual event to discuss the challenges and opportunities for Scottish firms as they deal with the economic impacts of coronavirus. Catch up with this 6 minute write-up.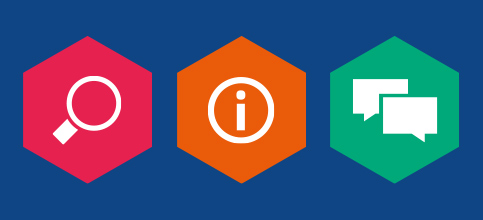 COVID-19 Business FAQs
Read our FAQs to find the answers to some of the most pressing questions being asked by business owners. From understanding government support and staffing, to supply chain and trading internationally.
The COVID-19 Webcast Series
As the impact of coronavirus is felt across the UK, you may have concerns about how it could affect your business. Our webcast series covers a range of topics including; managing fraud risks, mental health, optimising working capital, risk management and more.
Preparing a short-term cash flow forecast
Managing and forecasting cash flow has become even more critical. Find out how to begin or improve your short-term cash flow forecasting process.
How business mentoring could help you navigate a path beyond coronavirus
You don't have to make difficult business decisions alone. Find out how mentoring could help you lead your business with confidence.
Planning ahead to protect your business against coronavirus
Create and maintain effective plans to make your business as resilient as possible and minimise the impacts of coronavirus on your staff, supply chain and finances.
Business as Unusual: Practical Guidance for Businesses
Missed the live broadcast? The write-up gives you the chance to catch up in just 4 minutes. Hear from business, economic and industry specialists about the immediate and long term impact of the pandemic.
Supporting the wellbeing of your employees amidst coronavirus
Maintaining good mental health within your workforce is more important than ever. Read our guide for information on how you can support your staff through this challenging period.
How to come up with new revenue streams
In light of COVID-19, some businesses are reviewing whether they need to adapt or 'pivot' their business, to open up new markets and revenue streams.
How to collaborate with other businesses
Due to COVID-19, demand for many products and services has fallen. Learning how to collaborate with other businesses could be one way to lessen the impact.