Business Loans
Looking to expand or invest in your business? A business loan from Bank of Scotland can help your business thrive.
Enquire now
How our business loans can help
11.8% APR (fixed) representative based on an assumed unsecured loan amount of £8,000 with 60 monthly repayments of £174.74 at an annual interest rate of 11.20% (fixed). Total amount payable £10,484.40.


APR means annual percentage rate of interest charged against your loan which is a combination of Fixed Rate Cost of Funds (fixed) and an interest margin which is fixed for the term of the loan.

The representative APR is an illustration of the highest rate that we expect to offer up to 51% of successful applicants.

Applicants may receive a different rate of interest based on their individual circumstances.

Our representative APR applies to all unsecured loans with a borrowing amount of up to £25,000 and for businesses with a turnover of up to £25 million. This figure is not necessarily the rate you will be receiving and is for illustrative purposes only.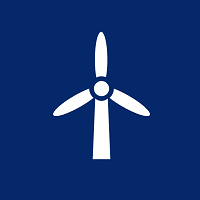 Finance for sustainability
Access discounted lending for green purposes through Bank of Scotland's Clean Growth Financing Initiative.
Clean Growth Financing Initiative
If you're thinking about a loan, understanding the different options available can help you decide if it's the right choice for your business.
Check your business is eligible
To apply for a business loan from us, you must:
Be at least 18 years old.
Want to borrow at least £1,000.
Need the money for business, not personal reasons.
Be a sole trader, partner or director and authorised to borrow on behalf of your business.
What you'll need for your application
When you apply for a business loan, we may ask you for:

Details of any other existing finance.
Evidence of assets you could use as security, including the estimated value of your business.
A profile of your business including the experience and track record of its owners and management team.
Permission to carry out a credit check.
Depending on the specific details of the loan you apply for, we may also ask you for:

Details of business assets and liabilities
Historic financial accounts and management accounts
A Guarantee if you're a Limited Company or Limited Liability Partnership
A business plan covering the borrowing term
Cashflow forecast covering the borrowing term.
Existing Bank of Scotland customers
Enquire about a business loan
To point you in the right direction, we need to ask you a couple of questions.
To enquire about a loan, please call 0345 300 0268.
Lines open 8am to 6pm Monday to Friday, except on public holidays.
Yes, we are lending to businesses of all sizes. We are a responsible lender so not all loan and overdraft applications will be successful. However, we may be able to support your business with alternative finance options and guidance to other sources of funding or government-backed schemes.

Security for loans isn't always necessary or required. We will only seek security where appropriate, on a case-by-case basis, reflecting risk and type of facility. We can also support your ambitions through government-led schemes which are suitable for a range of different circumstances.

It depends on the circumstances of each business. We review each business on a case-by-case basis and assess their overall risk profile. We may be able to offer funding with certain terms or alternative sources of finance. The key thing is not to be deterred from trying if that's what your business needs to grow.

During the application process, we will request your permission to carry out a credit assessment. Unless your credit history shows multiple applications, your credit rating shouldn't significantly deteriorate. Lenders are likely to see occasional enquiries as part of a typical business process. If we do reject your application, we can discuss alternative finance options or refer you to our appeals process.

Yes, you can repay your variable rate loan early and you won't have to pay an early repayment fee. If you have a fixed rate loan, you may have to pay an additional fee if you pay off the balance before the end of the term.

When you start repaying your business loan depends on what you agreed with us. You're usually expected to make monthly repayments on a regular basis until the loan is paid off.

You can apply for a Bank of Scotland business loan without having a Business Current Account with us. If your application is successful and you don't want to open a Business Current Account with us, we'll open a Loan Servicing Account for you, which has no day-to-day fees or charges, until you've repaid your loan. You'll be given this choice during your application.

We offer the government-backed Recovery Loan Scheme to existing Bank of Scotland business customers and some businesses that don't bank with us. If you have a primary business banking relationship with another provider, please speak to them for support first.
All lending is subject to a satisfactory credit assessment and we will need your permission to carry out a credit check on you and your business.
You should not apply for an amount that you cannot comfortably afford to repay now and in the future to avoid the possibility of legal action.
All lending is subject to status. Security may be required.
Authorisation can be checked on the Financial Services Register at www.fca.org.uk under the Firm Registration Number 169628.
Whilst all reasonable care has been taken to ensure that the information provided is correct, no liability is accepted by Bank of Scotland for any loss or damage caused to any person relying on any statement or omission. This is for information only and should not be relied upon as offering advice for any set of circumstance. Specific advice should always be sought in each instance.